A Top Notch Plumber in Shelton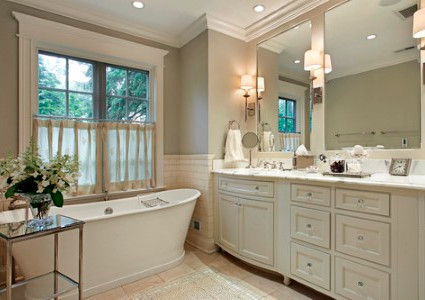 If you're searching for a professional Shelton Plumber, give us a call at The Drain King. We offer years of experience and quality, proven work and we are considered by many as a one-stop-shop for all of your plumbing needs. Small leak? We can fix it. Big leak? Forget about it. Blocked sewer? Easy-peasy. We can do it all because we have done it all. From small homes to big businesses, our professional Shelton plumbers can get you up and going in no time.
Shelton Plumbing Repairs
No matter how small, or how big for that matter, your plumbing problem is, our professional plumbing repairs contractors will handle it with courtesy, efficiency and integrity. Call us today for a free quote! If you combine something small as a leaky faucet with other plumbing issues - clogged drain, clogged sewer lines - and you have a recipe for disaster. Don't let these 'little' problems compound and sneak up on you and bring you anger and frustration as it evolves into much more costly plumbing repairs: Call us today for a free quote! Drain Cleaning Services in Shelton A clogged drain can be very annoying, but The Drain King has the solution. First, our professional Shelton drain cleaning contractors will open the line and review the problem at hand. Then he will use our company process to thoroughly clean any clogs that are there. From problems as simple as when your young child has flushed her favorite toy down the toilet to a more difficult sewer backup - we've got the equipment and the trained technicians on the job to get things flowing for you quickly and efficiently. Bathroom sink, bathtub, kitchen sink, main sewer, etc. we can take care of all of it for you as quickly as possible.
Shelton Sump Pumps
These little devices are super handy to keep things moving along. The Drain King has been installing sump pumps and repairing sump pumps in the Bridgeport area for many years and our clients have been super pleased with the product we put out there. If you're having trouble with waste and sewage backing up, your sump pump may be malfunctioning. Call us today for a free estimate on getting your sump pump repaired.
Shelton Preventative Maintenance
Know the phrase " An ounce of prevention is worth a pound of cure"? We believe that whole heartedly. When it comes to your home or office plumbing system, The Drain King feels that plumbing preventive maintenance is paramount. Taking good care of your system now is a tremendous way to avoid major plumbing problems later. You have a vast and complicated network of pipes, fittings, valves, and spouts in your homes plumbing system. Even the largest of all of your pipes can get clogged from time to time. When you hire a professional plumber to have a Bridgeport plumbing preventive maintenance program completed, you can feel safe that your home's plumbing will be able to tackle anything that comes it way.