Improve Your Home With Basement Plumbing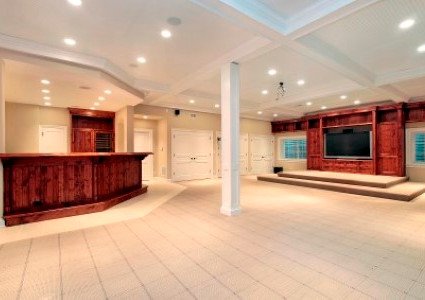 At The Drain King, we're known for being a local professional plumber. Let us be a part of improving your home by taking care of your basement plumbing.
Whether you want to remodel this space by finishing your basement or intend to continue to use it as a more utilitarian room, either way you need quality plumbing service. From the parts we use to the workmanship that goes into completing your job, you can expect exceptional results from us.
We don't just focus on meeting your expectations, our goal is always to exceed them. Basement plumbing is something best left to reputable pros and we're here to demonstrate in person, how we've earned the reputation we have.
Basement Plumbing for Your Home
Unfinished, your basement is probably being used as storage and a space to do laundry. It's commonly used as a type of mud room. So, you need plumbing in place and need it to work well. However, if you're planning on finishing the basement you may need additional plumbing service, like bathroom plumbing.
Many wise homeowners make it a priority to add a bathroom to this lower level of the home, in addition to another bedroom. The thing to keep in mind is that your basement plumbing is subjected to conditions that are unique to this part of your home like:
Basement Sewer Repairs
Sump Pump Installation
Tree Root Intrusion
Frozen Pipes
Foundation Issues
Hot Water Heater Replacement
Unfortunately, since unfinished basements aren't used as frequently, leaks are more prevalent here, and can go undetected for a long time. Make it a point to check this area on a regular basis and don't ignore red flags like elevated water bills.
Sump Pumps & Water Heaters - Common Basement Plumbing Fixtures
Sump pumps are a vital tool in preventing flooding in your basement. This part of your home is also where traditional water heaters with tanks are stored. However, this space also tends to be treated as "out of sight and out of mind." Check this lowest level of your home on a regular basis.
Work with your plumber to discuss warning signs to watch for, following expert installation. Because keep in mind that not all leaks show visible pools of water. Even if you're diligent about monitoring the basement for signs of plumbing problems, the signs may not be obvious. Keep an eye on your water bill, listen for the sound of running water when there shouldn't be, and check the yard for unexplained ponding water. For any type of service related to basement plumbing, call our Stratford professional plumbing experts, today.