Combating Clogged Drains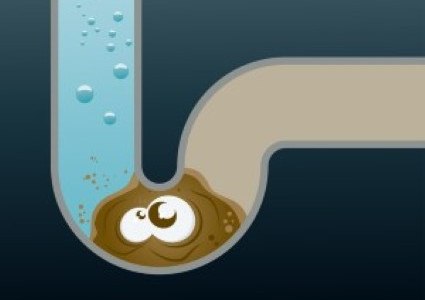 The Drain Kings is the company to contact when you need an expert plumber to take care of tasks like clogged drains. Too often, homeowners make the mistake of ignoring a slow or clogged drain.
If you notice a change in the performance of your drains, don't wait to see what happens. This approach is what eventually leads to the need for plumbing repairs, sometimes rather rapidly and at a high cost.
Addressing Slow or Clogged Drains
Aside from the fact that a clogged drain is inconvenient, it can eventually lead to water damage or other problems. Some common reasons for slow or clogged drains include:
If you've ever cleaned out the hair collected in a hairbrush, you have seen why hair is such a big culprit for backed up drains. This is especially true if you get a mixture of hair bound with grease or soap.
Grease is a big problem in the kitchen. Grease should never be poured down a drain but even cautious homeowners may find out just enough grease has still been making its way into your pipes and causing big problems.
It's common to find slow drains in homes with hard water. As if having this type of water isn't punishment enough, the mineral buildup that results without a water softener can cause serious issues with how your water flows down the drain.
Keep in mind, don't make the mistake of using harsh chemicals to attempt to DIY this type of plumbing issue, you'll end up doing more harm than good and can seriously damage your system. Plus, this approach doesn't offer a long-term solution so you will continue to be plagued by drainage issues. For the finest in service from a Strafford plumber for clogged drains, contact us. We take this line of work seriously and that is clear from the reputation we have built locally.