Your Expert Plumber In Fairfield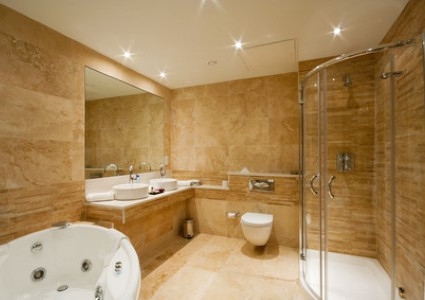 In this part of the world, you would be hard pressed to find a service that we rely on more than plumbing. Indoor plumbing is quite possibly one of the best inventions created. Ever. Do you think you could survive a day without a completely functioning plumbing system in your Fairfield home? Should you have an issue with your plumbing, call the pros that the rest of Fairfield calls - The Drain King. We've been providing homeowners and businesses with professional Fairfield Plumber services for a long time. We are your best choice for a Plumber.
Fairfield Plumbing Repairs
Our professional plumbing repairs contractors will handle any plumbing issues you with courtesy, efficiency and integrity. Call us today and speak to our friendly staff for a free quote! Don't let small, little things like a leaky faucet go any longer. We deal with small little drips to large blocked sewers and everything in between. We are highly trained and certified to handle these types of problems and we guarantee that you'll like our results.
Drain Cleaning Services in the Fairfield Area
A clogged drain can be very frustrating, but The Drain King has the solution. First, our professional Fairfield drain cleaning contractors will open the line and review the problem at hand. Then he will use our company process to thoroughly clean any clogs that are there. From problems as simple as when your two year old has flushed his favorite toy down the toilet to a more difficult sewer backup - we've got the equipment and the trained technicians on the job to get things flowing for you quickly and efficiently. Bathroom sink, bathtub, kitchen sink, main sewer, etc. we can take care of all of it for you as quickly as possible.
Fairfield Main Sewer Lines
If you are experiencing sewer issues, please do not attempt to fix them yourselves or have someone you know come and look at it. This can result is a very, very dirty and smelly situation. Due to different factors involved in your Fairfield main sewer lines, certain dangers and hazards are in play. Only a certified plumber should attempt to correct and blockage to your sewer lines. Usually, the blockage in your sewer lines is due to clog of debris that needs to be broken up. We have the tools and the knowledge to come in and get your main sewer line repaired so you won't be bothered by the smelly debris any longer. Call us today for a free quote!
Fairfield Commercial Plumbing
Is your office large or small. You know what - that doesn't matter because we don't care. We treat even the smallest sized job as if it were the last one we were ever going to do. If you're in need on professional commercial plumbing, then do the right thing and call the The Drain King. You will be glad you did. Our Fairfield commercial plumbing contractors know what it takes to get your business back up and running in no time. From one toilet to twenty, we'll take care of them all.