Repairs for Your Burst Pipes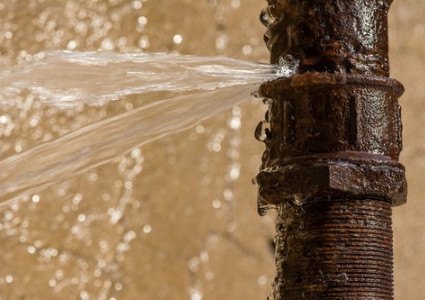 When your pipes burst, you could find yourself dealing with flooding as well as an inability to use your plumbing. If you want to have these issues fixed quickly and reliably, call Stratford's experienced and dependable plumbers at The Drain King for our burst pipe repair services.
A burst pipe in and of itself is not the only problem you'll have to deal with. Rather's, it's the beginning of a host of other dangerous and costly problems:
* Wood rot from water damage within your walls
* Mold development from moisture
* Lowered indoor air quality because of the mold development
To avoid these issues, get the source of them addressed: your burst pipes. And for the quickest emergency plumbing services in the Stratford area, call the experienced plumbing experts at The Drain King.
Be Ready for the Winter Months
Summer's coming to a close, so you need to prepare for the winter months. This means staying on your guard about your pipes when the temps get into the freezing lows. After all, freezing temps can cause your pipes to burst, so you need to remain vigilant during the winter months.
If your pipes do burst because of freezing temps, just call our experienced team of plumbers. We'll get your burst pipes repaired in no time so that you can get back to enjoying your winter months.