Prompt & Professional Kitchen Plumbing Service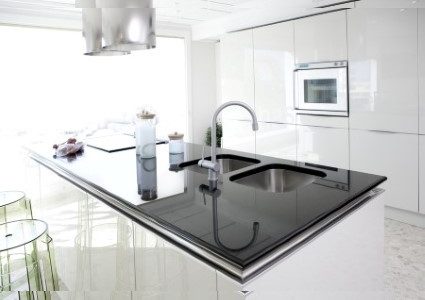 Take a quick look around your kitchen right now and you'll get a good idea of just how many plumbing-related appliances and features there are. It goes without saying that you're going to need a professional plumber to call, so make the call to The Drain King.
We're the go-to team to trust for a wide variety of plumbing services, including work for your kitchen. From installing a new sink to changing the layout for an extensive kitchen remodeling job, we're the preferred name to contact.
Being a homeowner means being prepared to take care of everything from home improvement projects to emergency repairs, and it all boils down to knowing which professionals to reach out to. For all of your kitchen plumbing work, you can count on The Drain King to meet and exceed your expectations.
Commonly Requested Kitchen Plumbing Services & Repairs
Like your bathroom plumbing, the plumbing in the kitchen plays an integral part of running your household, on a day-to-day basis. There's a myriad of things that can go wrong or that you'll need taken care of but, of course, some kitchen plumbing service requests are more common than others:
Clogged Sink
Dishwasher Installation or Leak Repairs
Garbage Disposal Maintenance
Leaking Faucet or Pipes
Low Water Pressure
A common mistake homeowners make is to invest in high-end, state-of-the-art appliances then cut corners when it comes to the installation. Even the best products will only be able to perform as well as the quality of the installation work. The kitchen is the heart of any home. We want to be there to provide you and your family with the professional service that will keep this room running smooth as clockwork.
Tips for Hiring the Right Plumber
Just because you need quick action for immediate plumbing care doesn't mean you should settle for inferior service and results. The ultimate goal should always be to get long-term solutions and that means picking the perfect plumbing pro. To identify candidates that could potentially be the right industry expert for you, a good place to start is by asking people you know or trust. Query friends, family members, neighbors, even co-workers and find out who they've used for plumbing jobs.
Don't base your final decision entirely on cost. Cheap labor gets you cheap results. Look for value which is quality workmanship for a reasonable rate. Ultimately, you need a professional who cares about your plumbing and getting you results that exceed your expectations. For all of the projects you'll need addressed by a kitchen plumbing expert, call us to act as your Stratford area professional plumber.