Your Expert Plumber in Ansonia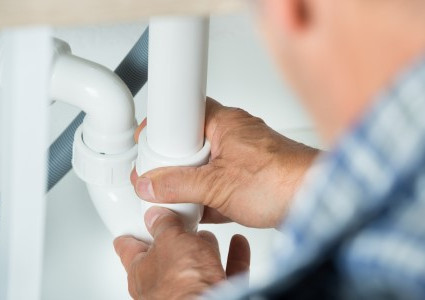 If you're looking for the best plumber that Asonia has to offer, then you've found us. The Drain King has been the premiere Ansonia professional Plumber contractor for many years now. Big or small, we do it all. Drain cleaning? Check. Sewer line repairs? Check. Winterization of your home? Check. We do it all and we do it with a smile because this is what we love. We guarantee that you'll not only love the work performed, but you'll be impressed with our clean plumbers as well. We are you Ansonia Plumber!
Ansonia Plumbing Repairs
As we said, to The Drain King, we do not care if you have a small, or big plumbing issue, our professional plumbing repairs contractors will handle whatever you throw our way. You'll find our plumbers to be courteous and understanding to your plumbing issues. Once we understand the needed plumbing repairs, we will move with accuracy and efficiency. We don't cut corners as we work with the utmost of integrity. Call us today for a free quote and let us show you why Ansonia chooses us as their plumber.
Drain Cleaning Services in Ansonia
A clogged drain can be very annoying, but The Drain King has the solution. First, our professional Ansonia drain cleaning contractors will open the line and review the problem at hand. Then he will use our company process to thoroughly clean any clogs that are there.
From problems as simple as when your two year old has flushed his favorite toy down the toilet to a more difficult sewer backup - we've got the equipment and the trained technicians on the job to get things flowing for you quickly and efficiently. Bathroom sink, bathtub, kitchen sink, main sewer, etc. we can take care of all of it for you as quickly as possible.
Ansonia Sump Pumps
These little devices are very handy when it comes to moving things along in your pipes and sewer system. Ansonia sump pumps are one of our specialties as we've been installing, repairing & maintaining them for years. If you think you are having issues with your sump pump, don't be that guy who thinks it will 'just resolve itself'. More often than not, they don't. Unless you enjoy the smell of sewage, we suggest you call Ansonia's premiere sump pump contractor and get it fixed today!
Ansonia Preventative Maintenance
Have you ever found yourself in the middle of a bad situation, only to think back to the time where a little preventative maintenance would have been helpful? Don't be that guy! Especially don't be that guy when it comes to your plumbing system. Our preventative maintenance program now will save your wallet down the road. At the The Drain King, we firmly believe that if you take care of your plumbing system, it will take care of you. Even the largest of pipes in your home can get clogged. When you hire the professional plumbers from The Drain King to complete an Ansonia plumbing preventive maintenance program, you can sleep well tonight knowing your plumbing system is in tip-top shape.