A Plumber in Westport That You Can Count On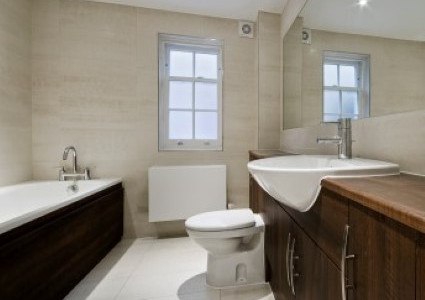 Ahh, one of the greatest things in this world is to be able to turn on the water and feel hot water rolling out. Hot showers, hot baths and just hot water to warm our hands after a cold day out. Think about it - could you survive without functioning plumbing services? It would be difficult these days. We come to depened on it so when it breaks down honestly, we freak out. But don't - call your Professional Westport Plumber contractors, The Drain King. We will get the hot water flowing lucky-split. We are the Plumber you can count on!
Westport Plumbing Repairs
Our professional Westport plumbing repairs contractors can tackle pretty much any plumbing problem you may have. Our courteous plumbers will fix your leaky sink or unclog your drain with complete professionalism. Don't let 'little' problems add up and one day become a huge catastrophe. That only brings you anger and frustration as it evolves into much more costly plumbing repairs: Call us today for a free quote!
Drain Cleaning Services in the Westport Area
A clogged drain can be very frustrating, but The Drain King has the solution. First, our professional Westport drain cleaning contractors will open the line and review the problem at hand. Then he will use our company process to thoroughly clean any clogs that are there. From problems as simple as when your two year old has flushed his favorite toy down the toilet to a more difficult sewer backup - we've got the equipment and the trained technicians on the job to get things flowing for you quickly and efficiently. Bathroom sink, bathtub, kitchen sink, main sewer, etc. we can take care of all of it for you as quickly as possible.
Westport Sump Pumps
Having a fully functional Westport sump pump can mean the difference between a good day or a bad day for you. Sump pumps can be a life saver - they keep things moving along in the pipes and sewer lines. Our many sump pump clients have bee very pleased with work done in the past and you will be too. Call The Drain King. We've been installing, repairing and maintaining sump pumps in the Westport area for many years. Call us today if you're having trouble with waste and sewage backing up, your sump pump may be malfunctioning.
Westport Preventative Maintenance
You've heard it said before, that "an ounce of prevention is worth a pound of cure". If there has ever been an industry that takes that to heart, it is the plumbing industry. At The Drain King, we have a program - our preventative maintenance program that helps us to help you keep your plumbing system running at optimal condition. Even the biggest pipe in your home can get clogged from time to time. Hire our professional plumbers to complete a Westport plumbing preventive maintenance program, you'll feel safe that your home's plumbing will run as smooth as possible.