Your Trusted Norwalk Plumber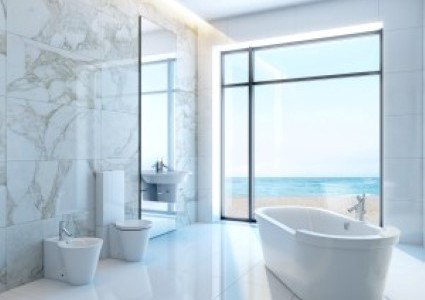 Having plumbing problems? Need a Plumber? Is your water heating system not producing any hot water? Have a leaky faucet that's driving you crazing and causing water damage? Or maybe you just have a clogged drain? Whatever plumbing problems you are having - whether you are standing in a few inches of water or not - The Drain King is the professional Norwalk Plumber you can rely on to be there for you, promptly, when you need us!
Norwalk Plumbing Repairs
No matter how small, or how big for that matter, your plumbing problem is, our professional plumbing repairs contractors will handle it with courtesy, efficiency and integrity. Call us today for a free quote! If you combine something small as a leaky faucet with other plumbing issues - clogged drain, clogged sewer lines - and you have a recipe for disaster. Don't let these 'little' problems compound and sneak up on you and bring you anger and frustration as it evolves into much more costly plumbing repairs: Call us today for a free quote!
Drain Cleaning Services in Norwalk
A clogged drain can be very frustrating, but The Drain King has the solution. First, our professional Norwalk drain cleaning contractors will open the line and review the problem at hand. Then he will use our company process to thoroughly clean any clogs that are there.
From problems as simple as when your two year old has flushed his favorite toy down the toilet to a more difficult sewer backup - we've got the equipment and the trained technicians on the job to get things flowing for you quickly and efficiently. Bathroom sink, bathtub, kitchen sink, main sewer, etc. we can take care of all of it for you as quickly as possible.
Norwalk Main Sewer Lines
When looking for a plumber to handle your main sewer line repairs, you don't want a plumber who's 'ok' or 'kind of good' - you want a Bridgeport plumber who specializes in sewer line repair. Well, you've found them. The Drain King has been working on main sewer lines for years and we have built quite a reputation. In fact, if you ask any of our previous clients, they would tell you that we're the best when it comes to main sewer lines repairs. Usually, flooding is caused by a clog or blockage in your sewer line. This has the potential to be really bad if not corrected right away. Having a clogged drain and/or sewer can really foul up your home or office. We have the tools and the knowledge to come in and get your main sewer line repaired so you won't be bothered by the smelly debris any longer. We are available for emergency services 24 hours a day.
Norwalk Commercial Plumbing
At The Drain King, we don't care if you have a large office building for your business or just a small two room office, we have seen it all, we have done it all and we can repair it all. When you need a Bridgeport commercial plumbing contractor you can rely on, call us; you will be in great hands! When it comes to commercial plumbing in Bridgeport, it can be quite extensive which means that by leaving it to the qualified and experienced commercial plumbers at The Drain King, you can take a load off and concentrate on running your business.