Common Plumbing Repair Problems in Stratford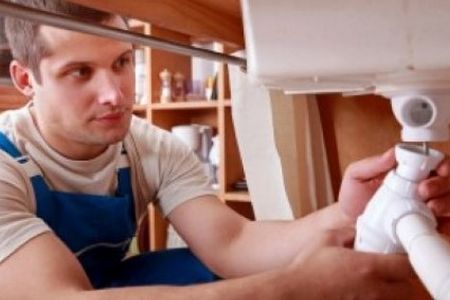 The problem with most home plumbing is that it becomes inaccurate after a while. Sink faucets don't turn on like they should, toilets become backed up more often, and other common plumbing problems tend to take over the home. This is why there is such a need for Stratford plumbing repairs. Professionals have the time to take care of repairs and other plumbing issues that arise in the home. They are equipped to handle any emergency that occurs and can act quickly so that your home doesn't become flooded. When you go to hire a plumber for repairs, make sure that they are licensed. There are three stages that a professional plumber will go through in order to gain the ultimate goal of master:
Apprentice
Journeyman
Master
Many states make it mandatory for a plumber to be licensed. There are several ways to check if the plumber you are hiring is licensed or not: you can ask them to see their proof of licensing, stroll the state government website on the Internet, or ask around. Before you get
Stratford plumbing repairs
done, make sure that you have a series of questions to ask them. You might be in a jam and need one immediately, but these three categories will help you get the perfect plumber:
References
Experience
Insurance and licensing
As the homeowner, you probably are not equipped with the proper tools or equipment to fix a plumbing component. This is why hiring a professional is essential. Most often, hiring a professional plumber takes the stress off your back for these common plumbing problems:
Leaking faucets
Low to no water pressure
Running toilet
Leaky pipes
Clogged drains
Everyone experiences clogged drains at some point in their lives. They happen mostly in the bathroom where hair and soap scum build up to the point where not even a bottle of liquid drain cleaner works on them. Before you try and tackle your own repairs, think of them like this; they may be so bad that messing with them will only cause more grief as the problem will get bigger. Also, many have already metastasized to epic proportions. Many plumbers have the ability to resolve your plumbing issues fast. Leaving them go, for another day, may cause them to become worse and then that becomes an emergency situation. If you're not prepared, it can be a major issue financially. Call the plumbers at
The Drain King
. They offer dedicated customer service, they have the manpower to deliver, they're experienced, and they do all Stratford plumbing repairs at the right price.