Clogged Drains Cause Considerably Inconvenience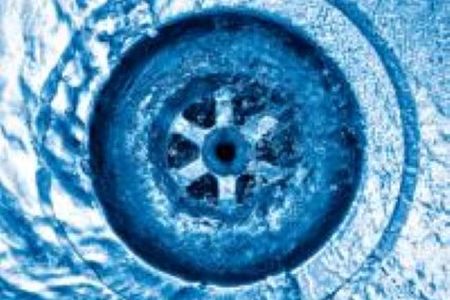 Your residential plumbing system is perhaps the most important utility in promoting the quality of life of your Stratford family. Your family relies on its plumbing system for its most important everyday tasks and needs. It is hard to imagine a day in which your family could go without a fully-operational, reliable, and efficient plumbing system. When your plumbing system breaks down because of clogged drains, the comfort and security of your Stratford family is compromised.
The drain cleaning team at The Drain King has the skill and experience necessary to handle any of your issues resulting from clogged drains. When faced with clogged drains, their experts provide the most thorough cleaning services possible in order to prevent the problem from reoccurring. You and your Stratford family can feel confident that your plumbing system will operate at peak performance after The Drain King cleans your clogged drains.
Call The Drain King today if you are suffering from clogged drains. Their licensed plumbers will quickly and efficiently clean your drains, providing your Stratford family with the efficient plumbing system they deserve. In addition, they will beat any price when it comes to clogged drain services. Here are just a few of the ways their drain cleaning services benefit your Stratford family.
Improved Drain Efficiency
Your Stratford plumbing system only operates well when there is efficient water flow. When a drain is clogged of slow, multiple problems can occur in your residential plumbing system. For example, a clogged drain in the kitchen can cause your garbage disposal to malfunction or can cause water to backflow into your dishwasher, leaving your dishes dirty even after a full cleaning cycle.
Clogged drains in the bathroom make getting ready in the morning extremely frustrating. Having to pause during water usage to let waste water to slowly creep down a clogged drain is a terrible inconvenience. The drain cleaning professionals at The Drain King can easily remedy all of these problems that result from clogged drains.
Reduced Damage Risk and Problem Identification
Clogged drains can cause water pressure variations within your Stratford residence's plumbing system. Water pressure issues can cause your pipes and plumbing appliances to malfunction or degrade quicker than they are designed to wear. By having the licensed plumbers at The Drain King unclog your drains, you put your plumbing system in the best possible position to avoid premature deterioration that results from clogged drains.
Plumbing Odor Elimination
Clogged drains notoriously result in unpleasant odors within the home. Because a great deal of the material that clogs drains is organic matter, clogged drains have a propensity to collect decomposing waste. The resulting smell can be unbearable. The drain cleaning professionals at The Drain King completely eliminate unpleasant odors that result from clogged drains.