How to Avoid Clogged Drains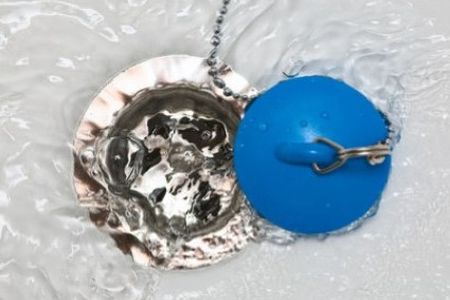 When it comes to dealing with clogged drains in your New Haven home this is probably the last thing you want to deal with. This is especially true if you planning to be hosting any holiday parties. And if you have opened your home to traveling guests for an extended stay then you really want to make sure all of your plumbing is in working order.
The smartest and fastest way to resolve clogs in your drains is to let a professional expert come in and remedy the problem at hand. Of course the best way to deal with it is to simply avoid having this type of New Haven plumbing problem in the first place. In order to try to prevent clogs from forming in your drains there are some tips you can try.
Putting an End to Clogged Drains
Your best bet to keep your plumbing running smoothly is to avoid having problems in the first place. Preventative measures always make more sense. While it may not always be possible here are a few steps to help avoid this problem from forming.
Think before you sink – Before you put items in the sink to be washed make sure you plan ahead. From the food on your dishes to the fur on your pet there are numerous things that can cause clogs. So try to avoid letting them go in the sink or down the drain in the first place.
Strain before you drain – When cooking greasy foods you should strain the grease to avoid clogging your arteries. The same holds true about clogging your drains. Throw cooled grease away, wipe pans out with a paper towel and blot greasy foods so grease goes in the trash not down the drain.
Give it a cleanse – About once a month pour ¼ cup of baking soda down the drain. After 30 minutes follow this up with a kettle of hot water. This can help cut down on clogged drains as well as built up odors.
Your Plumbing Dream Team
When you need the right plumbing experts to the rescue for your home the name to trust is The Drain King – the name says it all. Our commitment to the highest level of quality workmanship, customer satisfaction and pricing is part of the reason we have become number one.
But it also has something to do with our 24/7 emergency service. Contact the Drain King today and let us help get your plumbing running smoothly again in time for your holidays.